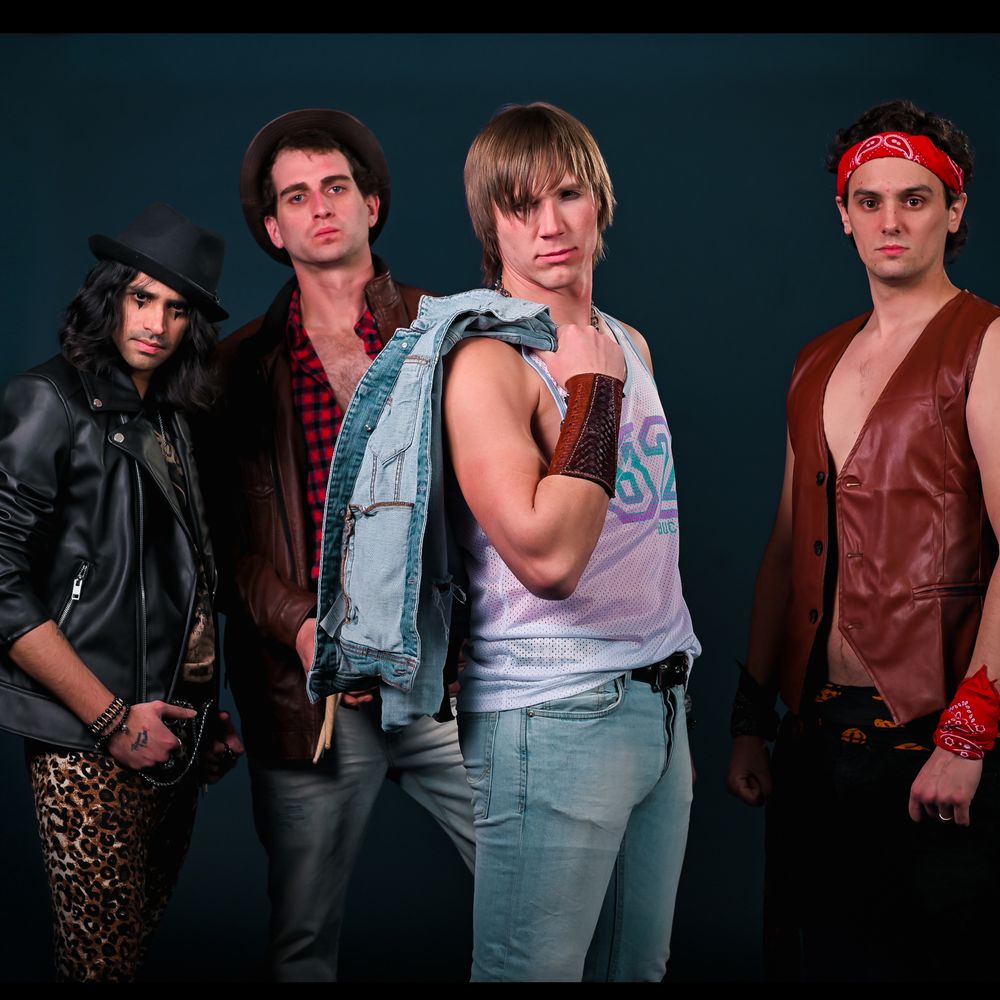 BIO
Lÿnx are an 80s-inspired Hard Rock / Glam Metal four-piece currently based in Calgary, Canada. Formerly known as Lazer Blade, the band was formed during the 2020 pandemic, beginning as a collaboration between vocalist Lazer Wild and lead guitarist Blade. Bassist Fangs & Drummer Flash joined the band soon after & Lÿnx were formed.
Connected by a shared love of 80s glam metal and hard rock, the four-piece immediately set about writing original songs that embody the style and swagger of the past, while embracing the polished production and down to Earth grit of their more modern rock in uences. Lÿnx released their first self-titled EP with Bullzhorn Records, Canada. The songs are currently streaming on all major digital streaming platforms. Physical copies (CDs) are currently available in major record stores in Calgary, Canada and also on their official website.
Having gained a reputation for their anthemic choruses, sizzling guitar solos and powerhouse vocals, Lÿnx have garnered a dedicated and eclectic international fan base. Eager to hit the stage and connect with audiences as soon as it is safe to do so, the band have in the meantime been working on a second EP, which aims to build on the momentum created by their debut and push their sound into even more extreme and rock and roll places.
PRESS
"

Canadian debut EP Lÿnx instantly takes you to the 80s, by the sounds it evokes and the themes it contains. The shrimp spirit is well embodied, and you'll have to see that they're capable of an LP." - Alex A.
"

A brilliant release that defies expectations and stays true to the band's sound, Lÿnx's debut EP is the sound of a band finding their feet amongst turmoil, and if they can do the same for their album, it's going to be one hell of a ride." - Thomas Bedward
"

All in all, this is an excellent debut that was recorded in the most trying of circumstances and I am already looking forward to the first full-length Lÿnx album." - Sparky
"

This is a really solid, fun band that we're excited about and can't wait to hear what's next. So crank it up and press play!"